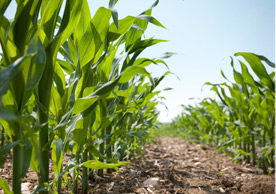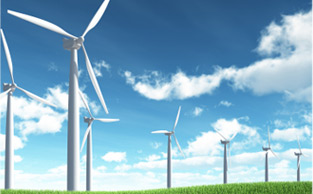 Innovation
in Global
Redevelopment
FAQ
What is the relationship between Green Investment Group and the SSPM, L.P. companies?
Green Investment Group, Inc. (GIGI) is the lead company. All SSPM L.P. companies are affiliates of GIGI, and formed for legal and liability purposes.
Who are the principals of GIGI, and what success and/or experience do they have in redevelopment of Brownfield sites?
Ray Stillwell, a lawyer and entrepreneur, and Mark Spizzo, an economic development director of 20 years, are the principals of GIGI. They are two, highly-experienced businessmen from the United States who see tremendous opportunity for the regions, communities and eventual end-users where GIGI sites are located.
Stillwell incorporated and was an investor in Alton Steel, Inc. (ASI), which, in 2001, purchased a rundown steel mill in Alton, Illinois. Their combined efforts directly resulted in restoring the production process of the mill, which now operates with approximately 300 employees. In addition to successfully preventing the 100-year-old, 400-acre site from becoming a blighted area, GIGI has acquired the adjacent Smurfit-Stone site and acquired licensing for it to become a future ethanol plant. Positive action toward achieving that goal is currently in progress.
How many properties does GIGI currently own?
GIGI currently owns seven former paper mills throughout North America. They are in order of purchase:

Alton, Illinois, USA
Circleville, Ohio, USA
Carthage, Indiana, USA
Bathurst, New Brunswick, Canada
Portage-du-Fort, Quebec, Canada
New Richmond, Quebec, Canada
Missoula, Montana, USA
What are the plans for redevelopment of each of these sites?
Each site purchased by GIGI follows this same business model and approach:
Phase I – Scrap and Remediate
Every project includes indemnification of environmental issues securing Smurfit-Stone with highly-customized environmental insurance policies and letters of credit.
Phase II – Redevelop & Repopulate
Create new industrial opportunity, thereby supporting community and creating jobs
How does GIGI expect to redevelop these areas and bring employment opportunities to the communities?
For any potential project, GIGI seeks to bring development that directly correlates to the communities' needs. Principals of GIGI are committed to working in partnership with local municipalities, associations and businesses to bring the best opportunities to these areas.
While each site presents its own unique opportunities, there are two specific areas that GIGI sees as prime candidates for development on Brownfield sites. They are: 1) the development of energy technologies and alternative fuel sources and, 2) the recycling of a wide variety of waste streams. The enhancement of existing energy resources and development of alternative fuel sources are critical activities that can ensure the economic viability of industrial areas. They also support the profitability of business centers located in or adjacent to manufacturing industries.
How many jobs can be expected from redevelopment of these sites?
As many as possible. It's too soon to tell exactly how many jobs will be created upon redevelopment of any site but GIGI's goal is to seek out companies that can ensure long-term, economic viability to these areas.
What was the sale price for each mill purchased by GIGI, and how much does the company plan to invest in redeveloping each site?
GIGI does not disclose details regarding sales price for any of its properties because the sales price is only a small part of the initial investment of any property. To date, the typical initial investment for each Smurfit Stone site fell between $3 and $4 million (US).
GIGI does not know a total investment cost for each property but estimates an approximate investment of $15 million in Phase I of redevelopment, which includes the remediation, clean-up, restoration and reorganization of a site.