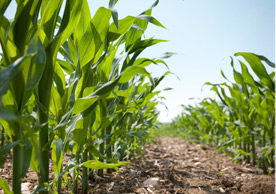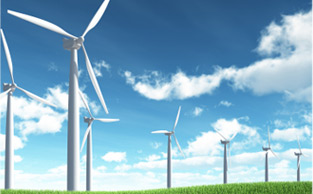 Innovation
In Global
Redevelopment
DEMOLITION AND REMEDIATION COMPLETED AT FORMER SMURFIT STONE SITE IN BATHURST: Owners Aggressively Pursuing Tenants and Economic Development Activity
BATHURST, NB., September 27, 2011 . . .
Now that the demolition crews of AIM/Delsan have left the site of the former Smurfit-Stone mill in Bathurst, its owner, Green Investment Group, Inc. www.greeninvgroup.com is formalizing a redevelopment plan for the site to bring new jobs and opportunities to the community.
After a heavy investment in environmental investigation and remediation, the site is in good shape to begin redevelopment activities, prompting Green Investment Group, Inc. to aggressively pursue opportunities to work with local, provincial and national governments.  These opportunities will bring economic benefit and jobs to the site as they have done at their other two Canadian locations in Portage-du-Fort, QC and New Richmond, QC.
"There has been interest from multiple companies in locating at the site.  Most recently we have talked with a company interested in erecting a wind turbine at the site to generate electricity.  What we need now is as much local, provincial and governmental support as possible as we try to bring other opportunities like this to the community.  We are pleased to hear of the hiring of a local economic development professional and believe through a partnership in redevelopment, we can bring new jobs and opportunities to Main Street in Bathurst," said Ray Stillwell, president of Green Investment Group, Inc.
At its site in Portage-du-Fort, QC, which it purchased in January 2010 at the same time as the Bathurst property and the mill in New Richmond, QC, Green Investment Group entered a lease agreement with Trebio, a manufacturer of wood pellets just eight months after taking ownership of the site.  Trebio will have an economic impact resulting in more than 200 new or replacement jobs.  At that same site, Green Investment Group has in hand eleven letters of intent from various international companies interested in locating at the site, known as Pontiac Industrial Regional Park.  At least two of the companies are expected to be announced in the Fall.  
At its site in New Richmond, QC, local leadership and economic development professionals helped bring a company that is now producing the masts for wind turbines, resulting in 150 jobs.  This lease was executed only three months after the purchase of the site in Jan. 2010.   Additionally, a construction company has recently purchased land to locate a new facility.  Green Investment Group is also in negotiations with several other companies and, if they go through as expected, they will have leased or sold over 60 percent of the available land and assets in New Richmond in less than two years from the time they purchased the site. 
Stillwell adds, "Our mission has always been to follow our unique business model that focuses on a phased approach to restoring, redeveloping and revising inactive industrial sites, while working hand in hand with local leaders and the community to bring investments to the area in sustainable industries.  We want what we bring to the community to make sense for it and its people.  These projects rarely happen overnight but there are many opportunities in renewable energies and other sustainable industries that we hope to bring to the forefront for Bathurst and the other communities in which we have properties."
Stillwell and Green Investment Group's vice-president of Canadian operations, Gerry Philippe, have visited Bathurst numerous times to oversee the progress at the site and to further their efforts to formalize a redevelopment strategy.  They hope to return to the area in the coming weeks to meet with local officials and further build a partnership in redeveloping the site.
"The reality is that the paper industry is down and with no sign of coming back.  We must work together to find new industries that will be sustainable enough for future generations to rely on for economic stability," added Stillwell.
Green Investment Group was formed in 2005 for the specific purpose of acquiring and redeveloping Brownfield sites throughout North America.  The company owns seven sites throughout North America in Alton, Illinois; Circleville, Ohio; Carthage, Indiana; Missoula, Montana; Bathurst, New Brunswick; New Richmond, Quebec and Portage-du-Fort, Quebec.  For more information about Green Investment Group, please visit www.greeninvgroup.com.