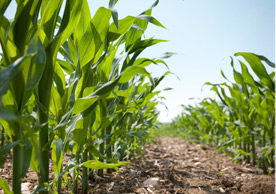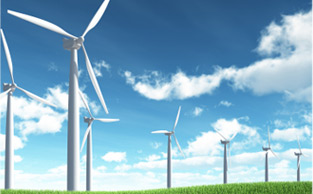 Innovation
In Global
Redevelopment
PDG Stratégique Consultants and SLM Communications Inaugurate New Office in the
Pontiac Regional Industrial Park
Portage-du-Fort, QC – February 2, 2012 . . .Green Investment Group, Inc., and its affiliate SSPM companies, today announced the upcoming opening of a PDG Stratégique (PDG) / SLM Communications (SLM) office at the Pontiac Regional Industrial Park. Both these firms are specialized in strategic consulting and integrated communications.
"We have been working closely with PDG and SLM for the past two years and we are proud to announce with them their coming to the Pontiac Regional Industrial Park," said Gerry Philippe, Vice-President of Canadian Operations for GIGI. "Their expertise in multidisciplinary consulting is an important asset for the new businesses in the Park. They will be able to seek accompaniment in many fields such as research in financing, government relations, strategic management and communications."
"The selection of the Pontiac region, and especially the Industrial Park, for setting up of a new office is part of our development strategies," mentions Paulin Grenier, principal partner in PDG. "We also have an important network of partners and clients. Moreover, our offer of services has generated the interest of many businesses of the region".
Other organizations and businesses in the region have also mandated PDG and SLM for the undertaking of projects, such as SADC Pontiac, Amor Construction, Quyon Ferry, Centre Jean-Bosco. Moreover, PDG and SLM are presently in discussion with the Rodeo Pontiac directors for the organization of the event's 5th edition in 2012.
"Within our mandates in the Pontiac, we strive to collaborate with local resources. We plan on hiring a full time person within the next few months and will seek the services of local specialists for term projects in graphic arts, event planning or communications," said Sonia Lopez Moran, principal partner of SLM.
The addition of PDG and SLM brings to the Park a total of six new tenants since GIGI purchased the property in 2010. To date, GIGI's redevelopment efforts at the site have resulted in more than 200 new jobs for the region. With eleven letters of intent in hand from various companies interested in locating on site, GIGI anticipates in the next six months recovering nearly all of the jobs lost when the plant closed its doors in October 2008.
About Green Investment Group Inc.

Green Investment Group Inc. was created in 2005 with the specific purpose of acquiring and remediating contaminated sites across North America. The corporation owns seven sites: Alton, Illinois; Circleville, Ohio; Carthage, Indiana; Missoula, Montana; Bathurst, New Brunswick; New Richmond, Quebec and Portage-du-Fort, Quebec. For more information about Green Investment Group, please visit www.greeninvgroup.com
About PDG Stratégique and SLM Communications

For the past 15 years, consulting agencies PDG Stratégique and SLM Communications emphasize a strategic approach in the matter of organizational development, human resources management, communications and public and government relations and, more recently in market development. Over time, the PDG and SLM experts have developed an approach directed towards the establishment of solid business partnerships and reaching of results.
Source & information:

Gerry Philippe
Green Investment Group Inc.
Tel: 819 647-6789
Cell: 819 923-6333
gphilippe@greeninvgroup.com
Sonia Lopez Moran
PDG Stratégique / SLM Communications
514 578-0255
slopezmoran@slmcom.com