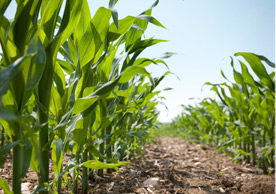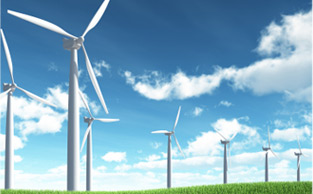 Innovation
In Global
Redevelopment
GREEN INVESTMENT GROUP DECLARES PORTAGE-DU-FORT AS CANADIAN HEADQUARTERS
GIGI Commits to Long-Term Investment in Region and More Jobs
PORTAGE-DU-FORT, QC, SEPT. 2, 2011 . . . Green Investment Group, Inc. (GIGI) and its SSPM Affiliates today declared its site in Portage-du-Fort as the company's Canadian headquarters, a move that reinforces GIGI's commitment to the region and to redevelopment and job growth at the Pontiac Industrial Regional Park. GIGI is the first international company to have headquarters in Portage-du-Fort.
The announcement comes 18 months after GIGI purchased the former Smurfit-Stone paper mill. In the short amount of time since the acquisition, GIGI has brought on site Trebio, a wood pellet manufacturer, and has in hand eleven letters of intent from various companies interested in locating at the Pontiac Industrial Regional Park. At least two of the companies are expected to be announced and up-and-running within the next few months.

To date, GIGI's redevelopment efforts at the site have resulted in more than 200 new jobs for the region. The company anticipates in the next six months recovering nearly all of the jobs lost when the plant closed its doors in October 2008.

Ray Stillwell, president of GIGI, commented, "We knew when we purchased this site in January 2010 that job growth and economic stability would come to Pontiac. We were able to accomplish so much so fast because of the incredible collaboration between local politicians and their representatives, and particularly MRC Pontiac Director General Remi Bertrand, who played an essential role in re-opening the doors to this site under our direction. We're certainly pleased to have made such advances so quickly and that we can call Portage our second home."
GIGI marked the announcement of its official new residence in Pontiac by raising the company flag alongside the Canadian and Quebec flags in front of the administration building at the Park. Also participating in the press conference was Mayor of Litchfield and Reeve of MRC Pontiac, Michael McCrank.

"Today is a great day for the Pontiac," said McCrank. "I am very proud to welcome Green Investment Group in their new Canadian headquarters. It will serve to secure my fellow citizens and provide them with a much needed economic boost. It will provide both primary and secondary economy and employment thus encouraging our younger generation to stay in the Pontiac rather than having to move to raise their family."

Further announcements regarding the redevelopment plans and tenants are anticipated in the coming weeks and months.

For more information about Green Investment Group, Inc., and its SSPM Affiliates, please visit www.greeninvgroup.com.
Green Investment Group was formed in 2005 for the specific purpose of acquiring and redeveloping Brownfield sites throughout North America. The company owns seven sites throughout North America in Alton, Illinois; Circleville, Ohio; Carthage, Indiana; Missoula, Montana; Bathurst, New Brunswick; New Richmond, Quebec and Portage-du-Fort, Quebec. For more information about Green Investment Group, please visit www.greeninvgroup.com.