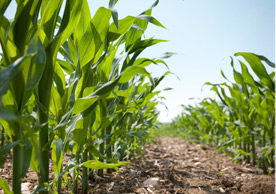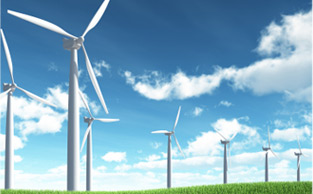 Innovation
In Global
Redevelopment
GREEN INVESTMENT GROUP, INC. HIRES PATRICK CLEVENGER AS PROJECT MANAGER
FOR M2GREEN REDEVELOPMENT PROPERTY IN MISSOULA
MISSOULA, MT., Feb. 1, 2012. . .Green Investment Group, Inc., owners of the former Smurfit-Stone paper mill in Missoula, Mont., now known as M2Green Redevelopment, LLC., today announced Patrick Clevenger has been hired as project manager. 
Clevenger was a long-time employee of Smurfit-Stone before it closed its mill in Jan. 2010.  Since that time, Clevenger furthered his knowledge in the paper production industry serving as finishing and shipping superintendent for Boise Paper, Inc. based in Wallula, Wash.  He is an accomplished materials and services manager with 35 years experience in purchasing, logistics and materials management in the manufacturing industry. 
As project manager of the M2Green Redevelopment site, Clevenger is responsible for asset recovery and assisting in repurposing key manufacturing machinery in preparation of redevelopment activities. He will work alongside Neal Marxer, also a project manager for the property and former Smurfit-Stone employee. Marxer has 40+ years of experience in the pulp and paper industry. He has worked for Green Investment Group, Inc. since the company purchased the site in May 2011. Marxer's primary responsibilities include environmental matters, real estate, redevelopment activities and property tax matters.  
According to Ray Stillwell, president of Green Investment Group, Inc., "Patrick will be a tremendous asset to us as we work to bring jobs and opportunities back to the site in Missoula.  Together, Patrick and Neal create an unparalleled project-management team that will help us in furthering our development efforts and making sure we attract the right industries to the region. "  
Clevenger is a long-time, active member of the Missoula community, having served the Missoula County United Way Board of Directors, Missoula Food Bank Board of Directors, United Way Loaned Executive, Little League Coach, Loyola Sacred Heart Foundation Board Member, and BASH Chairman.
Clevenger lives in Missoula with his wife, Melinda.  They have three children and eight grandchildren all living in the Missoula area. 
The 3,200-acre Missoula facility is located on the Clark Fork River in Missoula Valley. In addition to pulp and paper facilities, the site contains a large wood yard that can chip and process one million green tons of wood per year.
Green Investment Group acquires and redevelops Brownfield sites throughout North America.  A Brownfield site is an abandoned or underutilized industrial or commercial site that is well-positioned for redevelopment.  Using a unique, modern business model that focuses on a phased approach to restoring, redeveloping and reviving inactive industrial sites, Green Investment Group is able to bring investment, jobs and revitalization to local economies.
In addition to the Missoula, Mont. site, the company also owns properties in Alton, Ill., Circleville, Ohio and Carthage, Ind., in the United States, and Portage-du-Fort, Quebec; New Richmond, Quebec; and Bathurst, New Brunswick in Canada.
For more information about Green Investment Group, visit www.greeninvgroup.com.