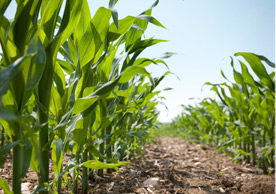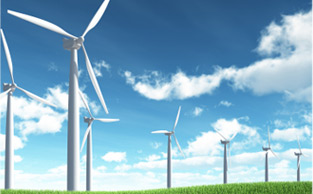 Innovation
in Global
Redevelopment
DEMOLITION PROGRESS CONTINUES AT FORMER SMURFITT-STONE MILL IN BATHURST
Bathurst, NB, September 1, 2010
Phase one of the redevelopment of the former Smurfit-Stone Mill in Bathurst is underway and progressing with the demolition of a significant portion of the buildings. Closed in 2005, the mill was purchased in January 2010 by SSPM Bathurst, L.P., an affiliate of Green Investment Group, Inc.(U.S.) Green Investment Group purchases brownfield development sites throughout the United States and Canada and redevelops them utilizing a unique, modern business model involving a phased approach to restoring, redeveloping and reviving inactive industrial sites.
According to Ray Stillwell, president of Green Investment Group and SSPM Bathurst, L.P., "The extent of the demolition at the site is still being considered but will include a significant portion of the buildings. The office building and some of the other assets will be preserved," he said.
Plans for the future use of the site are being formulated at this time and will continue over the course of the coming months. In the near term, work will focus on the cleanup and reconfiguration of the site to make use of existing infrastructure and to position the site for redevelopment.
Stillwell adds, "Progress at the site was stalled earlier in the year due to a contract dispute that is now resolved. Work has since been reinitiated and is expected to be complete by the second quarter of 2011."
In addition to the Bathurst Mill, Green Investment Group has also purchased former Smurfit-Stone facilities in Portage-du-Fort, QC and New Richmond, QC, as well as in Illinois, Indiana and Ohio in the United States.
Similar to Bathurst, Green Investment Group has plans to redevelop these properties into sites that develop energy technologies and alternative fuel sources. At Portage-du-Fort, the company has secured Trebio, a wood pellet manufacturer as its first tenant. The company is in negotiations with another manufacturing company who will soon be the first tenant at its New Richmond site.
Green Investment Group's business plan focuses on a two-phase process for Brownfield redevelopment. The first phase involves site acquisition, cleanup, and reconfiguration, followed by the second phase of redevelopment and repopulation. Green's redevelopment plans specifically focus on securing tenants which utilize technologies that focus on energy generation, alternative fuels, and waste to energy conversion. The first phase of development is anticipated to cost approximately $15 million (U.S.).
Stillwell adds, "We have had a great experience in working with the local business and government representatives in the Bathurst area. We will continue efforts to create innovative alternative energy projects that will enhance economic development within the locale and assist in creating new employment opportunities for area residents."
For additional information about Green Investment Group and its affiliates, please visit www.greeninvgroup.com Those interested in employment opportunities may submit an online application through the company's website.

###