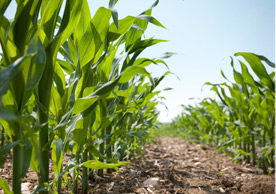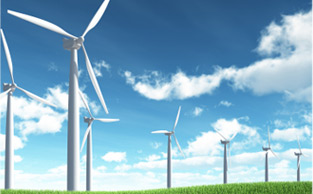 Innovation
in Global
Redevelopment
Demolition Gets Underway at Former Smurfit-Stone Mill in Circleville

Circleville, Ohio, May 10, 2011
Phase one of the redevelopment of the former Smurfit-Stone Mill in Circleville, Ohio is underway and progressing with the demolition of a significant portion of the buildings.
The Circleville mill closed in 1998, leaving 100 workers without jobs. In 2006, Circle Green, LLP, an affiliate of Green Investment Group, Inc. (http://www.greeninvgroup.com) purchased 26 acres east of US Route 23, in addition to 275 acres on the opposite side of US Route 23.
Green Investment Group (GIGI) purchases brownfield development sites throughout the United States and Canada and redevelops them utilizing a unique, modern business model involving a phased approach to restoring, redeveloping and reviving inactive industrial sites.
Since GIGI purchased the property, environmental investigation has been completed as well as remediation of 26 acres. GIGI received a $750,000 COAF Grant from the Ohio EPA for remediation of contaminated soil from a backfilled area formerly used as part of the Ohio Erie Canal.
"There's a great sense of excitement that demolition is moving forward. The old Smurfit mill is the first thing many people see when they come to Circleville. We are really looking forward to seeing the site clean and ready for new development," Ryan Scribner, Economic Development Director, Pickaway Progress Partnership.
According to Ray Stillwell, president of Green Investment Group and its affiliates, "We are currently working to identify redevelopment opportunities for the Circleville site that will be best suited to benefit the community in terms of economic viability and employment opportunities."
In the near term, work will focus on the cleanup and reconfiguration of the site to make use of existing infrastructure and to position the site for redevelopment.
In addition to the Circleville mill, GIGI has also purchased former Smurfit-Stone facilities in Alton, Ill., Carthage, Ind., Missoula, Mont., Portage-du-Fort, Quebec, New Richmond, Quebec, and Bathurst, New Brunswick.
GIGI has seen recent successes at its site in Portage-du-Fort, Quebec where it has successfully attracted companies in renewable energies to the site, including a construction recycling company and Trebio, a manufacturer of energy wood pellets to supply to the residential, commercial, industrial and institutional markets in Canada, the United States and Europe.
Similarly in New Richmond, Quebec, GIGI recently welcomed Fabrication Delta, which operates globally manufacturing large industrial parts for the wind, paper, mining, steel and forest industries. Fabrication Delta's primary focus will be to produce wind masts at its New Richmond facility. The company's investment in New Richmond is significant and will result in the creation of 100 to 200 jobs.
Stillwell adds, "We have had great experiences in working with the local business and government representatives in the many communities in which we own properties. We will continue efforts to create innovative alternative energy projects that will enhance economic development and assist in creating new employment opportunities for area residents."
For additional information about Green Investment Group and its affiliates, please visit http://www.greeninvgroup.com
For more information, contact:
Laura Reed/Cindy Sorgea
Cork Tree Creative
(618) 656-7333