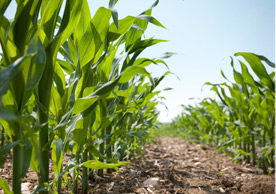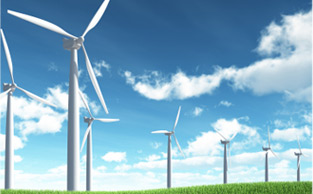 Innovation
in Global
Redevelopment
GERRY PHILIPPE JOINS GREEN INVESTMENT GROUP, INC. AS VP OF CANADIAN OPERATIONS
Portage-du-Fort, Quebec, June 7, 2011
Gerry Philippe, assistant to former Canadian Foreign Affairs Minister the Honorable Lawrence Cannon, has taken the position of vice president of Canadian operations for Green Investment Group, Inc. (http://greeninvgroup.com), the owner of the Pontiac Industrial Regional Park in Portage du Fort, Quebec. In his former position as Pontiac Riding assistant, Philippe was instrumental in helping Green Investment Group, Inc. (GIGI) acquire the Pontiac Industrial Regional Park and was responsible for bringing on board the site's first tenants and a vast array of promoters
Philippe has nearly a decade invested in Canadian politics. In 2001, he was offered the position of political attaché to Gatineau, Quebec Mayor Yves Ducharme. Philippe then moved on in 2005 to assume the responsibilities of Pontiac Riding Assistant to then Foreign Affairs Minister Lawrence Cannon. Prior to his career in politics, Philippe had a successful, 30 year career in Canadian culinary arts, ranging from Executive Chef de Cuisine to National Director of the Canadian Federation of Chefs and Cooks, now known as the Canadian Culinary Federation.
Raymond Stillwell, president of GIGI, states, "We are very fortunate to have Gerry as part of our team, with his vast knowledge of Canadian business and government relations. He was absolutely vital to our success in securing the Pontiac Industrial Regional Park and, furthermore, in helping the site to flourish as a sustainable development for global corporations. GIGI's Canadian operations will undoubtedly continue to benefit from our relationship with him."
The Pontiac Industrial Regional Park has been in redevelopment since GIGI purchased it in January 2010. Since then, more than $20 million has been invested in the site to attract tenants that are focused on the development of energy technologies, alternative fuel sources and the recycling of varied waste streams. Trebio, an energy wood pellet manufacturer, is the first tenant to set up operations at the Pontiac site. GIGI expects to announce several additional tenants in the near future.
In addition to the Portage du Fort site, GIGI also owns properties in New Richmond, Quebec and Bathurst, New Brunswick in Canada, and Alton, Ill., Circleville, Ohio; Carthage, Ind. and Missoula, Mont., in the United States.
Green Investment Group acquires and redevelops Brownfield sites throughout North America. A Brownfield site is an abandoned or underutilized industrial or commercial site that is well-positioned for redevelopment. Using a unique, modern business model that focuses on a phased approach to restoring, redeveloping and reviving inactive industrial sites, GIGI is able to bring investment, jobs and revitalization to local economies.
For more information about Green Investment Group, visit http://www.greeninvgroup.com. To contact Gerry Philippe directly, call 819 923-6333 or email gphilippe@greeninvgroup.com.

###