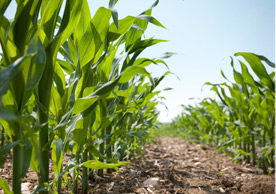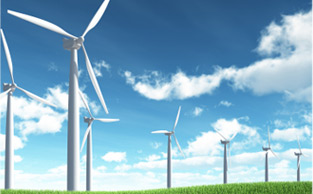 Innovation
in Global
Redevelopment
Government of Canada and SADC Pontiac grant $4,000,000 in funding for Trebio startup
Portage-du-Fort, Quebec, April 26, 2010
The Honourable Lawrence Cannon, Minister of Foreign Affairs, Minister responsible for the Outaouais region and Member of Parliament for Pontiac, today announced on behalf of the Honourable Denis Lebel, Minister of State for Canada Economic Development, an investment of $3,500,000 in the form of a repayable contribution for the startup of the enterprise Trebio. Added to this funding is a $500,000 repayable contribution from SADC Pontiac, the Community Futures Development Corporation serving the area.
Trebio will be the first company to set up operations on the site of the former Smurfit-Stone pulp mill in the Outaouais community of Portage-du-Fort, a project that will necessitate an overall investment of $19 million.
The enterprise will specialize in the manufacture of energy wood pellets to supply the residential, commercial, industrial and institutional markets in Canada, the United States and Europe. The plant will have an annual production capacity of 130,000 tons.
"It is thanks to the emergence of new firms like Trebio that the Outaouais is able to strengthen its economy. Indeed, this is a project that will bring about the creation of more than 150 jobs, 60 of which will be direct positions generated as of the first year of operation and the remaining 100 or so the result of subcontracting. I am pleased to see employment reborn on the site where Smurfit-Stone conducted its activities. Through this financial support, the Government of Canada is demonstrating the importance it places on the economic health of Pontiac and the crucial role the wood processing sector plays in the region," stated Minister Cannon.
The transformation of value-added wood products is a promising growth sector for the Outaouais region, as are agri-food processing, tourism and high technology. In focusing its development efforts on these priority sectors, Canada Economic Development is helping stimulate the regional economy.
SSPM Pontiac, a subsidiary of Green Investment Group Inc., purchased the Smurfit-Stone plant in Portage-du-Fort last February and hired local workers to clean up, repair and redevelop the site for the eventual establishment of firms like Trebio. SSPM Pontiac will invest some $15 million in the first phase of this project, which involves developing an industrial park to house companies that will further the economic diversification of the Pontiac area.
"The Government of Canada adopted an economic action plan to counteract the effects of the economic crisis that has shaken our country, along with the rest of the world. This large-scale measure is aimed not only at bringing about the rapid recovery of our national economy, but also at laying the foundations for solid long-term growth and job creation," the Minister added.
For more on Canada's Economic Action Plan, visit www.actionplan.gc.ca.
Gerry Philippe
Adjoint de circonscription / Riding Secretary
Bureau de
Lawrence Cannon, député/MP Pontiac
127 Joseph
Gatineau, QC J8l 1G1
Tel: (819) 281-2626
Fax: (819) 281-2755
Visitez/Visit: www.lawrencecannon.com