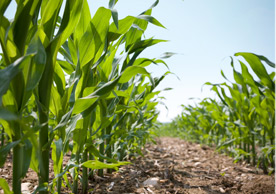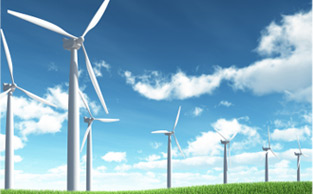 Innovation
In Global
Redevelopment
M2GREEN REDEVELOPMENT ANNOUNCES NEW BRAND FOR FORMER PAPER MILL SITE:
Finalizing Marketing Strategy for Site Development


FRENCHTOWN, MONT., January 29, 2013. . .M2Green Redevelopment, LLC, an affiliate of Green Investment Group, Inc. and owners of the former Smurfit-Stone paper mill in Frenchtown, Mont., today unveiled a new brand for the development – Frenchtown Technology & Industrial Center. The company chose this name to descriptively market the site to industrial manufacturers, specifically companies in oil field and oil equipment manufacturing, technology and chemical/bio-mass manufacturing operations, and emerging technology enterprises poised for commercialization.
According to Ray Stillwell, member/manager of M2Green Redevelopment, LLC, owner of the property since May 2011, "This site is ideal for companies that are heavy water users, in need of cranes and support materials and other on-site industrial amenities that are already in place. It also offers a Class III landfill, existing building infrastructure and great access to rail and highway, as well as expansive acreage."
Specifically, M2Green Redevelopment will market these attributes of the 3,000-acre site:

More than one million sq. ft. of building infrastructures suitable for warehouse, office, manufacturing and maintenance operations
BNSF and MRL rail served with numerous rail spurs and loading areas
Woodyard capable of processing one million tons of wood per year
Electrical service available up to 70 megawatts
Water rights up to 25 million gallons per day
20,000 MMBTU/ day of natural gas available
2 permitted gravel pits on site
Class III landfill
2 certified truck scales on site
Functional machine shop with numerous overhead cranes & heavy repair area available
A multi-fuel, power generating boiler on-site
Infrastructure and location are highly marketable assets of the site with rail and truck infrastructure facilities for shipping and receiving and an accessible location near I-90 and only 10 minutes from Missoula International Airport.
Stillwell says, "Now that we have completed the site assessment and nearly 75 percent of the demolition at the property, we are ready to aggressively market the site and the assets that we found most valuable for development opportunities. This property has a lot to offer a company looking to expand or relocate, particularly with its rail service and proximity to the Missoula area. Vast amounts of acreage are prime for redevelopment so we are anxious to pursue the full marketing process and repopulate the site."
Since purchasing the property in 2011, M2Green Redevelopment has analyzed and repurposed many of the site's assets, prepared a rail line agreement with Montana Rail Link and entertained interest from several prospects who believe the property has potential for their business expansion or relocation. Progress at the site has been handled by local contractors hired by M2Green Redevelopment since the clean up process began. A total of about 40 employees were working on site during this time. The company chose to use local contractors instead of using outside companies to further the economic benefit of the redevelopment to the community.
"We are looking for the right fit and we believe one of the next steps in finding the right prospect is in developing the brand and announcing the many assets and infrastructure already in place for companies looking to expand or relocate their operation," added Stillwell.
For more information about Green Investment Group, Inc. and its affiliates, visit www.greeninvgroup.com
###