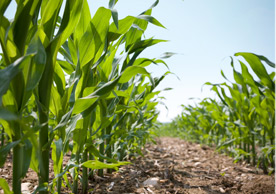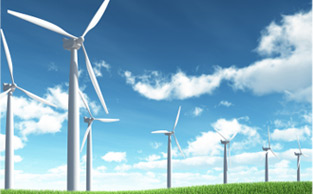 Innovation
in Global
Redevelopment
FABRICATION DELTA: A CRITICAL PART OF GASPE'S WIND POWER INDUSTRY
New Richmond, May 15, 2013... Fabrication Delta inc., one of Quebec's largest steel transformation plants, specializes in wind turbine towers and more. Its vast experience and its unique expertise make it a leading actor of Quebec's wind power industry. Fabrication Delta wants to lend its resources to the upcoming wind power projects that will be generated following the attribution of 800 MW announced by the Government of Quebec on May 10.
Fabrication Delta reminds stakeholders that it has the production capacity, equipment, highly efficient resources and experienced team necessary to contribute to the success of wind power projects. Building on 27 years of experience and the expertise of 130 qualified workers, Delta has established itself over the years as a Quebec wind power leader by remaining at the forefront of technology. In 2002, it delivered the first Quebec tubular tower and in 2007, the first 100m-windmill tower in North America. To this day, it remains the only Gaspe-owned wind tower builder.
« Our profound attachment to the Gaspe peninsula is unrivalled, » explained François Arsenault, president and cofounder of Fabrication Delta. « We work tirelessly for its development. Nearly 15 years ago, we chose to invest massively in wind power because of its potential environmental and economical benefits for region», he added.
Since 2003, Fabrication Delta's operations in the wind power sector have mostly served international clients. The recent attribution of 800 MW is the perfect opportunity to reverse this trend and to ensure that the population of Quebec can benefit from the experience and expertise of this North American leader.
About Fabrication Delta Inc.
Founded in 1986, Fabrication Delta inc. is one of Quebec's largest steel transformation plants with 130 employees.
Thanks to its unique expertise, Delta has offered over the years a large number of solutions to various problems. Well established in its community, it constantly innovates in all aspects of its business, from production to project management and including design, assembly and installation of industrial equipment.
A pioneer in wind power since the early 2000s and the first member of the wind power TechnoCentre; Delta was also the first to produce tubular towers in Quebec. Proud of its spotless reputation as conveyed by satisfied customers, Delta has grown to be one of the three best manufacturers of windmill towers in North America.
Since 2010, its operations take place in New Richmond (Quebec). The large plant makes it the biggest manufacturer in the Gaspe penisula. Delta can also count on an experienced and efficient staff of 130.
Fabrication Delta has a readily available production capacity, equipment, resources and experimented team to develop a wide array of innovative solutions. Its vast knowledge and expertise allow Delta to rise to the challenge time and time again, solving complex problems in the industrial sector.