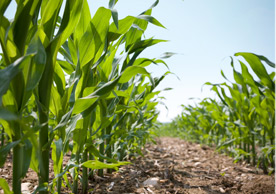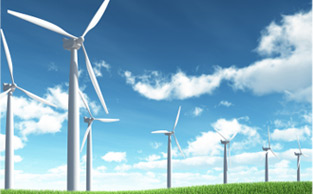 Innovation
in Global
Redevelopment
GREEN INVESTMENT GROUP AFFILIATE SELLS REMAINDER OF CIRCLEVILLE PROPERTY FOLLOWING COMPLETION OF ENVIRONMENTAL CLEAN UP: Completes Redevelopment Efforts at Site
CIRCLEVILLE, Ohio – Tuesday, November 26,2013
Green Investment Group, Inc., (GIGI) a privately held company focused on redeveloping Brownfield sites throughout North America, today announced the sale of the remaining 23 acres at its development in Circleville, Ohio to Cargill, an international producer and marketer of food, agricultural, financial and industrial products and services. 
The property, a former Smurfit-Stone pulp and paper mill, was purchased by an affiliate of GIGI, CircleGreen, LLC, in 2006. The sale of the remaining acreage comes just two weeks after the sale of 275 acres west of U.S. Route 23 to a cattle rancher and the completion of GIGI's environmental remediation efforts under a voluntary program of the Ohio EPA.  The Circleville site is one of seven mills GIGI owns throughout North America.
"The purchase of this property by Cargill brings redevelopment efforts at this site full circle," said Ray Stillwell of Green Investment Group, Inc. "We started in 2006 to investigate, remediate and redevelop the property and we are pleased to announce today that we have done exactly that. In May we completed the requirements for the filing of a 'no further action' letter and after a $3 million investment in the property we are confident in our efforts to responsibly remediate the site under Ohio EPA's guidance and oversight."
Cargill is a known leader in the agricultural industry. The company buys, processes and distributes grain, oilseeds and other commodities to makers of food and animal nutrition products. It also provides crop and livestock producers with products and services.
Green Investment Group, Inc. and its affiliate companies acquire and redevelop Brownfield sites throughout North America. A Brownfield site is an abandoned or underutilized industrial or commercial site that is well positioned for redevelopment. Using a unique, modern business model that focuses on a phased approach to restoring, redeveloping and reviving inactive industrial sites, GIGI is able to bring investment, jobs and revitalization to local economies.
In addition to the Circleville mill, GIGI has also purchased former Smurfit-Stone facilities in Alton, Ill., Carthage, Ind., Missoula, Mont., Portage-du-Fort, Quebec, New Richmond, Quebec, and Bathurst, New Brunswick. 
GIGI has also seen success at its site in Portage-du-Fort, Quebec where it has attracted companies in renewable energies to the site, including a construction recycling company and Trebio, a manufacturer of energy wood pellets to supply to the residential, commercial, industrial and institutional markets in Canada, the United States and Europe. 
Similarly in New Richmond, Quebec, GIGI recently welcomed Fabrication Delta, which operates globally manufacturing large industrial parts for the wind, paper, mining, steel and forest industries. Fabrication Delta's primary focus will be to produce wind masts at its New Richmond facility. The company's investment in New Richmond has been significant, resulting in hundreds of jobs.
For more information about Green Investment Group, Inc. and its affiliates, please visit www.greeninvgroup.com